June 24th, 2010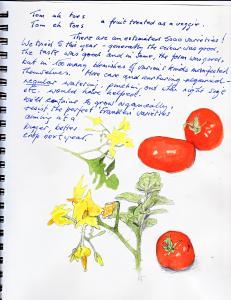 Sometimes it's tough living with a talented, but reclusive, artist, which is why I've set up this page for my father, E. Colin Williams. It is nice to see the genuine relief when people realize that Dad is still alive and well and painting up a storm, but quite funny when they blurt out comments like, "I thought for sure he was dead!" Yes, Dad is in his seventies and, yes, he likes the limelight about as much as most of us enjoy dental surgery, but it seems to me that there is no reason why this should mean Dad's amazing paintings shouldn't be getting a bit more exposure than they have in recent years.

Typing that last sentence is very strange as Dad supported our family for many years through the sale of his artwork. Hundreds and hundreds of paintings (mostly oils, but also some watercolours, drawings, and silkscreen prints) found their way into public and corporate collections as well as into private homes in Australia, the UK, Canada, the USA, Japan, and Germany. Very few of those paintings show up in the auction houses as people seem to get attached to them (I can understand why - I have a couple and would cut off my right arm before I parted with them!)

One of the reasons why I'm starting this blog is to try to track down some of Dad's pictures. If you happen to own a painting (it might be signed 'Colin Williams' instead of 'E. Colin Williams'), please send me a scan and let me know. The other reason is to let the world know that yes, Dad is still alive and well and also to share a bit about what he is up to, artistically speaking.

The image attached to this entry, for example, is a page from a recent sketchbook. I asked him to come up with a couple of drawings to post on my other blog (www.darkcreekfarm.blogspot.com) and this was a page relating to the subject of tomatoes. Which just goes to show, if you see the world with a painter's eye, you can create something beautiful from pretty well any subject!